Featured by Red Bubble in the RB Travel Guide – The Wonders of the World blog entry, November 6th, 2013
The incredible Colosseum of Rome. An amazing and must-see experience when visiting The Eternal City. This view is from the top-tier of seating (usually out of bounds for most tours), looking down upon the infamous arena floor and the complex underground that lay beneath. You have to imagine a wooden floor covered in sand here, as seen by the small example at the back of this image. The underground was known as the hypogeum, which consisted of mechanical pulleys, a plethora of cages that could effectively hoist animals up the killing floor, and general storage areas for equipment and such.
Shot on a Panasonic Lumix G1 and later edited on both my iPad with Snapseed and, later, CS5 for some final touches. I tried to offer something aged with this shot, hence the vintage-type processing.
Much better when viewed in large format.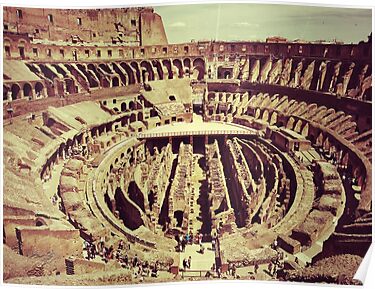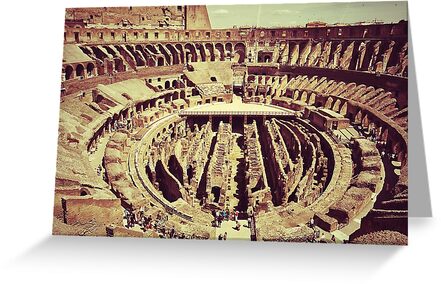 Other images from this series: