"The city of Pompeii is a partially buried Roman town-city near modern Naples in the Italian region of Campania, in the territory of the comune of Pompei. Along with Herculaneum, Pompeii was partially destroyed and buried under 4 to 6 m (13 to 20 ft) of ash and pumice in the eruption of Mount Vesuvius in AD 79."
The intriguing ancient city of Pompeii. This shot was taken in what was the forum of this once great city.
Shot on a Panasonic Lumix G1 and later edited on both my iPad with Snapseed and, later, CS5 for some final touches.
Best when viewed in large format.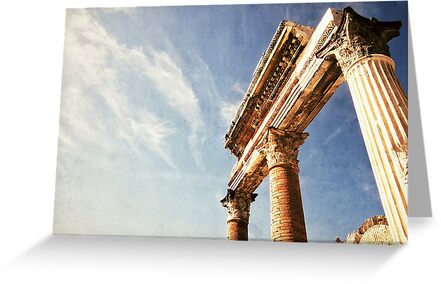 Other images from this series:
The Colosseum: an Ancient Killing Floor