Slovenia – The amazing Lake Bled, as seen from the nearby Castle Grad. Slovenia proved to be such a beautiful country. The trip was a wedding gift courtesy of a good friend of ours and was thoroughly enjoyed, if not only for the amazing views, but for the local Lake Bled creme cake.
Image shot on a Panasonic Lumix G1 and later edited on my iPad in Snapseed. Further to that, some small touch up work in CS5.
Best when viewed in large format.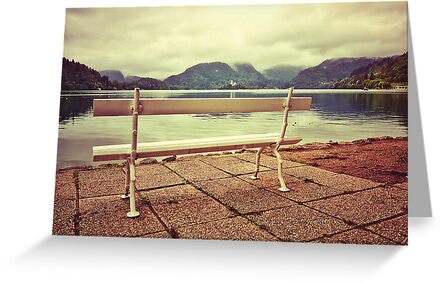 Other images from this series: