Image shot during my February 2010 trip to Calgary, Canada. Taken in central Calgary, Alberta, Canada. The famous Calgary Tower. Reminds me of Sin City and other graphic novels the way I have processed this one.
Taken with Panasonic Lumix G1 with 14-45mm lens. Processing carried out in CS5 and Nik Software's Silver Efex Pro.
Much better when viewed in large.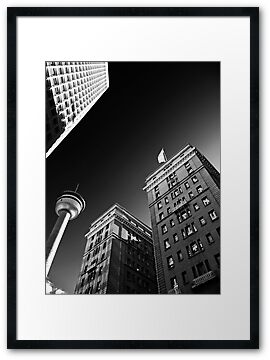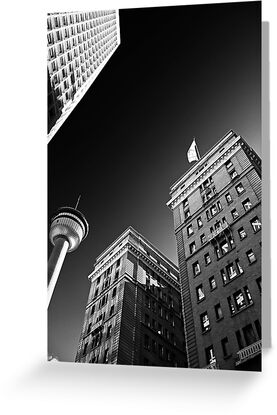 Also from this series: