One of my first efforts at light trails. I was really pleased with how this came out actually. Used a stone wall as my tripod and hey-ho!
Image shot during my February 2010 trip to Banff, Canada. This actual shot was taken during our final night in Banff, February 13th, 2010. Banff, Alberta, Canada.
Taken with Panasonic Lumix G1, with 14-45mm. Processing carried out in CS5 and Nik Software's Silver Efex Pro.
Please take the time to view in larger format. Much, much better when viewed in large.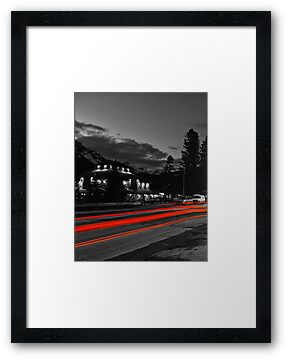 Colour version:
Also from the series: