Featured in Beautiful BC, January 21st, 2011
Image taken on my delightful day heliskiing with RK Heliski, near Panorama, British Columbia, in the Purcell Mountains. This was my chairlift for the day :) It was funny actually, Laura never seemed to mind me going heliskiing for the day, AFTER I had proposed, haha!
The other group whisked away in their chariot whilst we await on ours.
BEST. SKI. DAY. EVER!!!!
Shot with my old Kodak Z1275 Zoom handheld (couldn't really take my proper camera out today lol). Processing carried out in CS5.
Much better when viewed in large.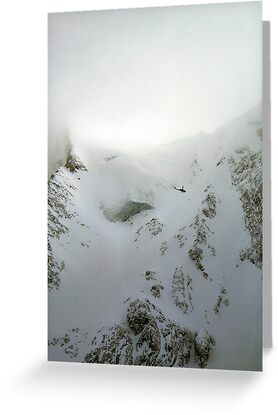 Also from this series: