Featured in Canadian Rocky Mountains, September 22nd, 2011
Featured in Olympus and Four Thirds, September 25th, 2011
Featured in THE WORLD, November 4th, 2011
5th place in the Snow – let the snow fall challenge, in the Photo Manipulators group, November 2011
Featured in Alberta – Wild Rose Country, December 6th, 2011
After the tears and squealing, Laura was quick to get the phone out and spread the joy… time to get some shots off then :) I was really pleased that I managed to get some images of the event as it really documents the moment well I feel.
Shot taken during our 2010 holiday to Banff (February 8th, 2010), in the Canadian Rockies, Alberta. This image was taken on the morning I proposed at Lake Louise. We spent the morning skiing in the Lake Louise resort, before actually moving on to the actual Lake Louise where I found a spot, got down onto one knee on the frozen lake and popped the question to a resounding and tearful YES! I had also been skiing all day with a bottle of Moët champagne in my backpack, with two plastic glasses too… glad I didn't tumble :o
Processing carried out in CS5 and Nik Software's Silver Efex. Taken with a Panasonic Lumix G1 w/ filter.
Much, much better when viewed in large.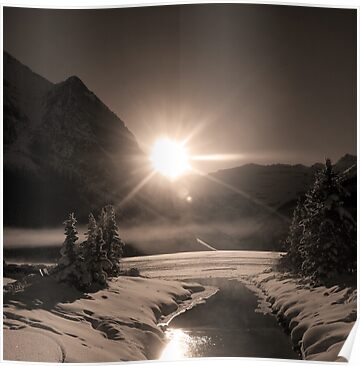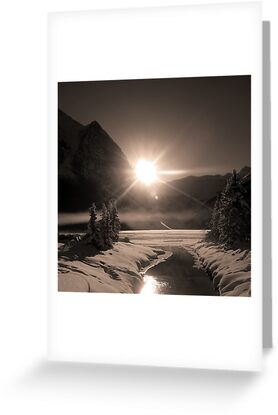 Other images from my proposal at Lake Louise:
Lovers Stroll from an Ice Castle