Featured in Canadian Rocky Mountains, July 25th, 2011
I was quite pleased with the way this one came out. I feel it really encapsulates the overall ski resort notion. I love how there are a great deal of trails on display, it really lets you explore the image/mountain.
Shots taken during my 2010 ski trip to Banff (February 3rd, 2010), in the Canadian Rockies, Alberta, Canada. This shot at the Lake Louise ski resort.
Editing carried out in CS3.
Much better when viewed in large.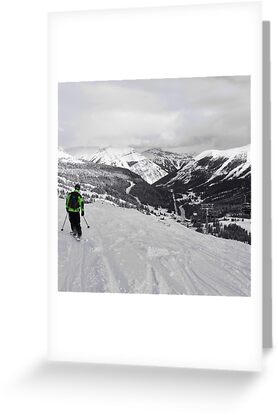 Also from the Banff set:
Discovery: Weighing up Options