An experiment with the lighting on this shot. I was quite pleased with how this one came out, it offers something a little different to the typical 'dog-shot'.
Shot taken with Panasonic Lumix G1, 14-45mm lens.
Editing carried out in CS5, with some assistance from Nik Silver Efex Pro.
Much better when viewed in large.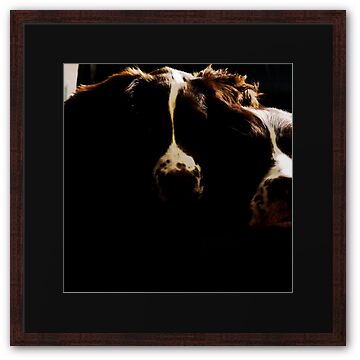 Also:
sister Aspen
and, brother Tahoe:
their mother, Tia:
their grandmother, Teal:
The Colourful Life of a Springer

and, their Aunty Pippet: