Taken during my recent skiing holiday in Verbier, the Swiss Alps with my Panasonic Lumix G1, 14-45mm with a polarising filter.
These first few shots of the trip came due to the unforeseen incident of one member of our party taking a fall, breaking his collarbone and then being taken to this point on the mountain to wait for his air ambulance helicopter.
Selective colouring carried out in CS3.
Much, much better when viewed in large.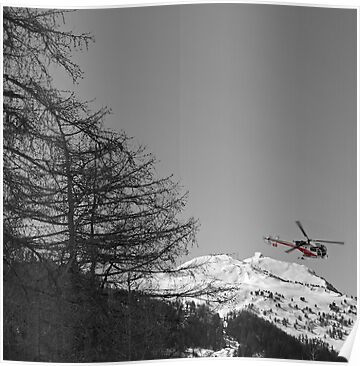 Also from the Verbier set: