Featured in Beautiful North of England, Christmas Eve 2010 – Merry Christmas everybody!
"Standing proud for more than 600 years, the magnificent spectacle of Lumley Castle dominates the County Durham landscape. Surrounded by beautiful parklands overlooking the River Wear and Durham County Cricket Ground, Lumley Castle is a magnificent monument to a bygone age of chivalry and honour" – Lumley Castle
Taken during mine and my fiancée's recent visit to Lumley Castle of which we ended up deciding on it being the perfect venue for our wedding day (June 6th, 2010). Lumley Castle is a Castle/Hotel and is just magical. We visited many possible venues around the North and nowhere had the same effect on us as lovely Lumley.
Shot taken with a Panasonic Lumix G1. Editing carried out in CS5 with some assistance from Colour Efex Pro (Nik Software).
Best viewed in larger format.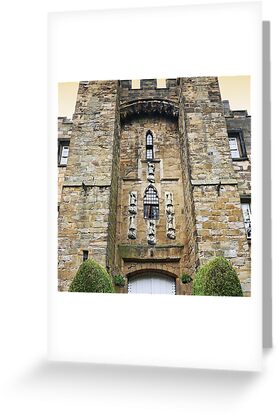 Also:
Lumley Castle: The Perfect Wedding Venue

Lumley Castle: Our Wedding Venue