"The Major Oak is a huge Oak tree near the village of Edwinstowe in the heart of Sherwood Forest, Nottinghamshire, England. According to local folklore, it was Robin Hood's shelter where he and his merry men slept.
It weighs an estimated 23 tons, has a waistline of 33 feet (10m), and is about 800-1000 years old." – Wikipedia
Featured in Nottingham and its Shires, October 2010
Shot taken on the first leg of our UK road trip on August 7th, 2009. Our second day was spent at Sherwood Forest's 25th annual Robin Hood festival, Nottinghamshire.
RAW conversion carried out with CS3 and Lightroom. Further processing carried out in CS3 and Topaz.
Best when viewed in large format.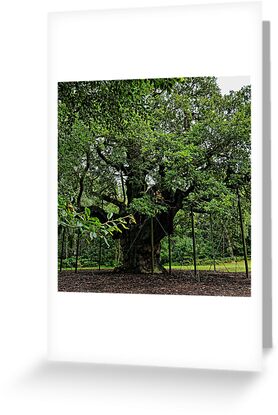 Also from this series:
A Rest in the Fantastical Sherwood Forest