Shot taken on the first leg of our UK road trip on August 6th, 2009. Our first stop was at Brodsworth Hall in South Yorkshire on our way down to Nottingham. Shots taken with a Panasonic Lumix G1, 14-45mm lens.
You weren't supposed to take any photographs inside the building but, sneakily, I managed to get a few shots of interest off. Coughing to cover the sound and such :o
Processing carried out in CS3 with Topaz filters (Adjust).
Much better when viewed in large format.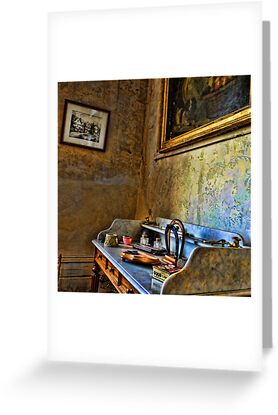 Also available upon request in selective colour fashion:
Also from the Brodsworth Hall and Gardens series:
Brodsworth Hall Victorian Mansion