"Lindisfarne Priory, original home to the Lindisfarne Gospels, was an important centre of early Christianity, and the home of St Cuthbert. Today you can marvel at the ornate carvings on the extensive ruins of the monastic buildings and enjoy the serenity that first drew the monks here. One of the most famous visitor attractions in North East England, Lindisfarne Priory will stay in your memory forever" English Heritage
Shot taken at Holy Island (Lindisfarne), Northumberland, with a Panasonic Lumix G1, 14-45mm lens.
RAW conversion via Lightroom and CS3.
Much better when viewed in large format.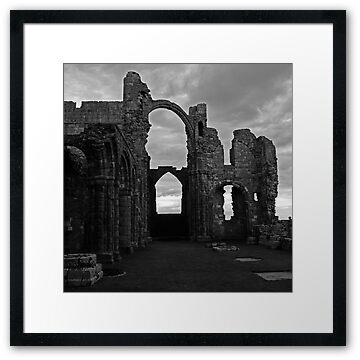 Also from the Holy Island series:
The Remnants of a Once Glorious Vision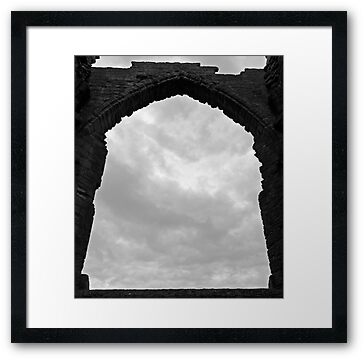 A Permanent View of the Castle

The Priory's Neighboring Church