Painted in watercolour & acrylics on Bockinford watercolour parchment 200gsm. original size: 33.5 X 27 cms.
My home, painted quite a long time ago & sold to someone who bided here 70 years previous, they emigrated to Canada, it was always missed and held dear in their hearts, the cottage was nearly finished being renovated when they came to see the old place again, they were so pleased to find it would have life again.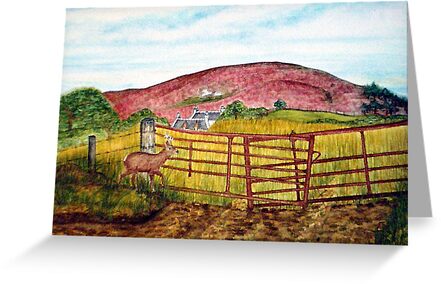 They bought the painting from a local gallery & came back up to show me their find, they were even more pleased to discover the painter!