me, no more, no less.
***********************
Today you are you, that is truer than true. There is no one alive who is youer than you Dr Seuss
***********************
I had to take about an 8 month hiatus from Redbubble, which I dearly missed, to take care of some matters…… I have missed all of my friends. Glad to see all of you again. To anyone who has ever been offended by me, minus my hometown 'bud', please accept my apologies, as sometimes, life has a tendency to tear away at your tolerance, and generosity. I am in a great place now. I have also always been that FIRMLY stands for what I believe is right and good. I don't believe in treating people badly. Especially people who have gone out of their way for me, and vice versa. I've learned that some people do not have the mental capacity to "do unto others," but that hurts them, not me. Anyone who has also experienced these attitudes, my advice is to rid yourself of the toxicity and not look back. It's not worth the energy it takes to turn your head that far. Seriously. Thank you for your visit, I welcome comments and constructive criticism, and I will always be as kind as I can, …… as kind as I am treated as well. A simple, yet profound message to anyone with malice in their heart, and people I've left in the past. Best wishes to you on YOUR journey, and……
"It is a weakness of your human nature to hate those whom you have wronged."
Publius Cornelius Tacitus (55-117) Roman historian
"Hatred is the coward's revenge for being intimidated."
George Bernard Shaw
*********************
I am a photographer of many genre's from portraits to landscapes to photo manipulations.
*********************
For local orders I can be contacted at Ladychanel35@yahoo.com. There you may leave a phone number where I can contact you.
My homepage feature, top right: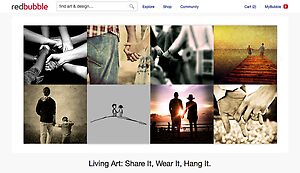 *********************
_Works of art, in my opinion, are the only objects in the material universe to possess internal order, and that is why, though I don't believe that only art matters, I do believe in Art for Art's sake. -E. M. Forster (1879 – 1970)
*********************
I have replaced my Fujifinepix s1000df, with a Nikon Coolpix L810, for those who require the knowledge. So far, the Nikon has not measured up to the Fuji, surprisingly, however, I am still getting to know the camera, and its' settings, so I'll provide a later update. Any remarks or comments are welcome! November, 2012
**********************
My images do not belong to the public domain. All rights reserved. All my work may not be reproduced, copied, downloaded, edited, altered or published in any form without my permission. Copyright © Stephanie Reynolds or Flair Photography.
**********************
THANK YOU to all the groups and hosts that feature my work, I appreciate it very much!
Featured Artist in the group Feelin' Good 9/25/10 – thank you hosts very much!!
Featured Artist in Pouts, Poses, and Portraits group 10/16/10 ~~ thank you!
Featured Artist in Living Christianity Group 10/29/10 thanks very much!
Featured artist in "Streams & Stream Crossings" 11/21/10 Thanks very much!!!
Featured Artist in "the Art of Peeling Paint" 11/28/10 Thanks very much!!
Featured Artist in the group Blue Ridge Mtns. and Southern USA Group 12/24/10 Thank you Roger and Carlie VERY MUCH!!!!
Featured Artist in Cee's Fun and Artsy Friends Group January 25,11- Thank you Cee, very much!!
Featured Artist in Which Way Group 1/27/11
Featured Artist in JUST FUN GROUP 1/28/11-THANK YOU!
Featured Artist in AMAZING CHALLENGE ENTERTAINMENT GROUP 2/21/11- Thank you!!
HALL OF FAME member in A Little Bit of Everything Group2/21/11- Thank you Lissie and Judi!!!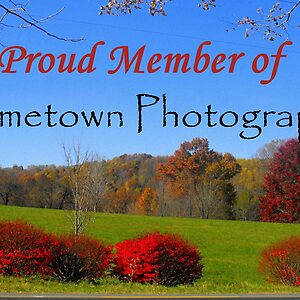 Great artist's pages you may enjoy:
Kira
Francis
rickster1
AnnieJLemay
Raine333
Lissie
Dawn
Brian Bo Mei
Ademac
missaudrey
vampvamp
Roger Jewell
Michael McCasland
Sarah
Paolo Franco
jammingene
Danielle Groves
<a href="!http://s07.flagcounter.com/more/g94"><img src="http://s07.flagcounter.com/count/g94/bg=FFFFFF/...!" alt="free counters" border="0"></a>