Buy this Amazing master Piece framed….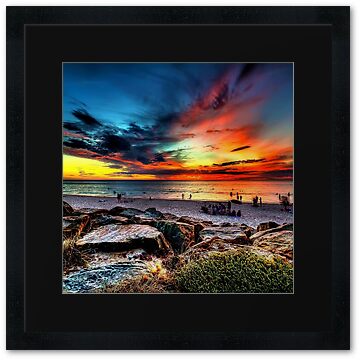 Taken with the Canon 7D using the Tamron 10-24mm Lens!
This is an HDR 3 Image Photo 2+ Even 2- Exposures! Processed on Photomatix Pro and Tweaked in Photoshop CS4!
This Photo was taken at Henley Beach South Australia on a Very Hot Summers evening Early January, the place was packed full of people even still at 10 o'clock at night, hiding from the heat of the day which reached over 40c.
The colours that exploded from this amazing sunset was mind blowing and the lens of my camera could not believe what it was capturing! I named this photo "Wicked Sunset" for obvious reasons! It was a very rememberable day and I was so glad I took the Hour drive to capture this very special moment that god had painted in the sky!
Thank you for viewing, I really appreciate it, thank you :)
Kindly
Shannon Rogers
Honored to have had this Image Featured in


Thank you so very much :)
Around The World


Thank you so very very much :))
Some of my Favorite Images here on Redbubble

One of my more Famous Captures " China Nights".

Some of my Other Images here on the Bubble