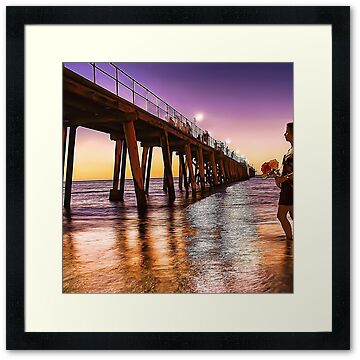 Taken on the Canon 7D with the Sigma 17-70mm Lens
A warm summers evening down on the beach by the Noarlunga Jetty in South Australia is where you'll find this Elegant Photograph was taken! The lady in this Photograph is my Beautiful Girlfriend Karen who played the part of "Lady of Hope". Let the amazing colors of South Australia captivate your heart!
Thank you for viewing it's very much appreciated!