OOB Tutorial - As Requested by RB Members!
Please Join Our Group Out of the Box Dedicated to the Creations to OBB's
Howdy doody all :))
I have been asked many times via Comments to my work or via Bubble mail on how to Create an OOB as below!!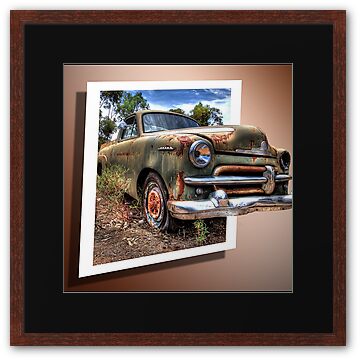 Just click on my OOB if you would like to leave a Comment on this Image, thank you!!
Well I am here to help you along! I have a couple of links for you that will help you with ease on doing one of these amazing creations!
Firstly You will Need Photoshop to be able to Create one!
This first link is a Tutorial on how to Create an OOB from scratch and is very easy to follow :)
(Simply click on the Download, Once at Megaupload put in the 4 Character Code then Click the Download Button, wait 60secs and then Download the File and Save as, to your Desktop or wherever you won't the file)
This second Link will teach you how to Warp your Frames in the OOB's once you get the hang of the easy way :)
I hope this helps everyone to have a go at creating an OOB, they are so much fun and really easy to do, just following the Tutorial carefully and you be fine :) If you have any Questions, please feel free to contact me at any time :)
Thanks for these Tutorials goes out to Serrator from Flickr for the amazing work of putting these together :)
Thanks everyone, let me know when you have created one, I can't wait to see them and have FUN and good luck :) And in singing off I will leave you all with this thought, don't say you can't make one, it's an excuse that you don't won't to try, Have ago you will be pleasantly surprised Good Luck Team :))
Yours sincerely
Shannon :)
PS: OOB stand for "Out Of Bounds" :)