This shirt design is based on this comic
The future of computing is touch screen technology.
But spare a thought for those who will be unable to use the new technological marvels we are sure to be presented with soon.
The unlucky include:
aliens who control things just with their minds
characters with spikes for fingers
monsters with huge sharp claws
most hooved animals
robots with caliper hands
zombies (but only because they are too dumb)
dinosaurs
To join the Touch Screen Haters Club, just, choose your shirt colour and shirt size!
ALSO AVAILABLE AS A STICKER.
Click image below to purchase.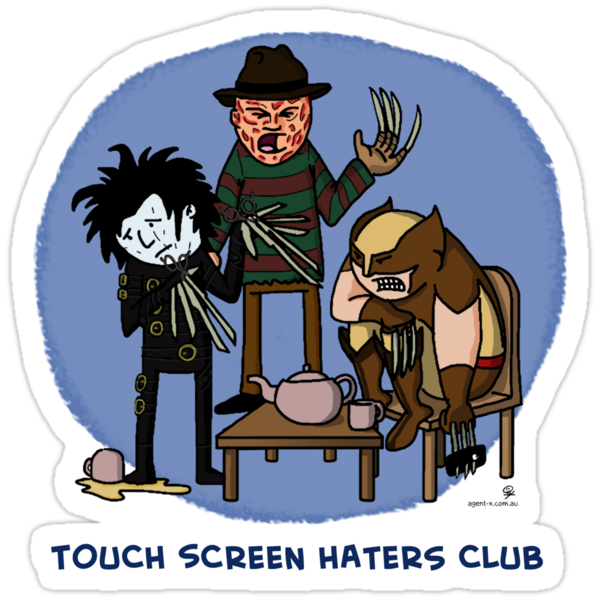 To see more comics, go and checkout Agent-x comics