Uncanny Entities, New Collection on my Profile Page!
Sometimes These Entities Manifest when you do not expect it, these dozen made their appearance last night and were further materialized from the wee hours of the morning and again today.
All of these originated from a simple photo of a 45 rpm record on a white posterboard backing, that I put thru some of my custom changes and played with in a geometrical fashion and with colors,which is another story, but when I had a mandala effect and took it to some other effects on ps I saw some form in the middle and strted to lightly paint over the sides, when I took it to a different filter after that I saw a number of entities emerging, which I tried to bring out further at that time, resulting in this ~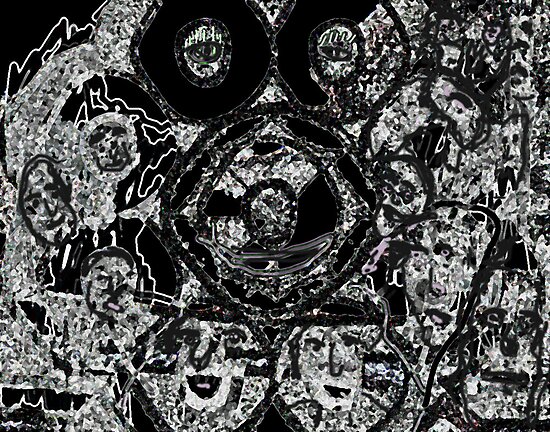 The dozen images in this gallery were all cropped in a circular manner and more or less changed from the way they appeared at this stage.
I hope everybody enjoys these images, which are eerie and bizarre for the most part, not sure quite where they came from but here they are.
Best wishes to all my fellow artists, and anybody else who views my work.
Big Blessings, SGLAZARUS
Your friendly co host on Original Entities.