'Folklore meets the supernatural connection is the rhythm of Flora's poetry and art. Her ability to borrow from the wisdom within legend, while unveiling her own discernment of humanity manages to pull a reader into the very heartbeat of a dismantled human condition from a fascinating perspective' – Jenifer DeBellis, Pink Panther Magazine 2011
YOU CAN ALSO CHECK OUT MY MUSIC ON SOUNDCLOUD

MCN: WANJF-MXSS7-2TX8L
A Path Unfolding – My Favourite Poem
My poem 'Eternity' has recently been published in the Pink Panther Magazine, A Celebration of Feminist Art Issue 11. Click on the link to view.
Chasing Ghosts In The Night – featured in the Pink Panther blog, click here to view
My painting and peoms, Letting Go , My Voice , and My Other Self have been blogged about here here , here , and here.
---
'I am not I. . .
I am this one walking beside me whom I do not see.
Whom at times I manage to visit, and at other times I forget.
The one who remains silent when I talk, the one who forgives, sweet, when I hate.
The one who takes a walk when I am indoors.
The one who will remain standing when I die.'
By Juan Ramón Jiménez – translated by Robert Bly
---
Title – 'Time has told me, you came with the dawn, a soul with no footprints, a rose with no thorns' (Song lyrics by Nick Drake)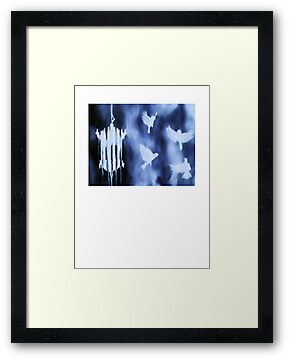 'There are hundreds of emotions, along with their blends, variations, mutations and nuances. Indeed there are many more subtleties of emotions than we have words for'. (Goleman; 2005: 289) My work changes as i do. It can be a reflection of the experiences of the world though my eyes. Much of my work becomes and reflects part of my transient identity,

' I am not a fixed character for i am constantly enlarged by my own experiences. Any definition of the self must allow for this enlargement'. (Brownoski; 2002:17)
---
New poem and new feature!! Click on the image below to view :)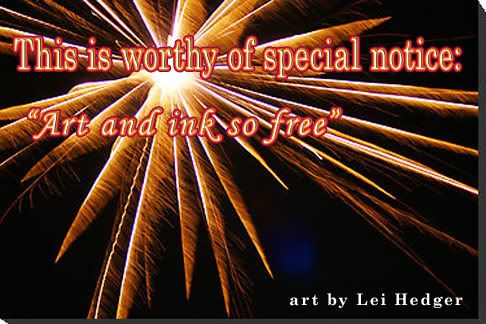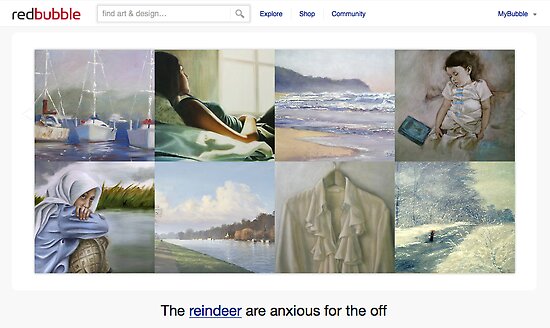 My painting featured on the RedBubble home page, 22/12/2010. Top row second from the left.

Phoenix – Featured in 'Touched By Fire', 'Art At Its Best' and Artistic Femanine Drawings and Painting!.
This work has also been blogged about here
My Poem Letting Go has been blogged about here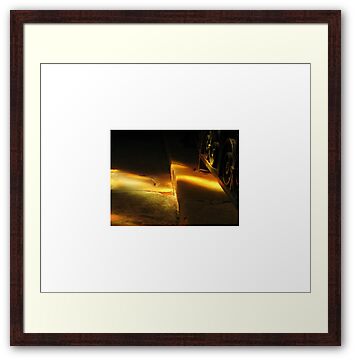 Above picture – Light in the darkness challenge winner November 11,2010 Title: Where you stood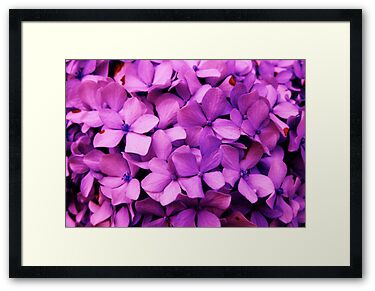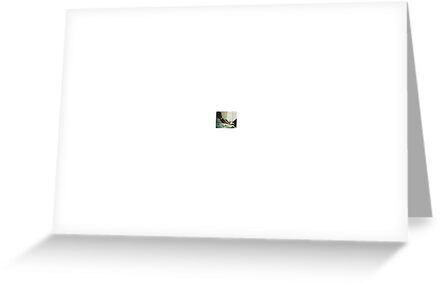 Title of the above: I Remember You.
Oil on canvas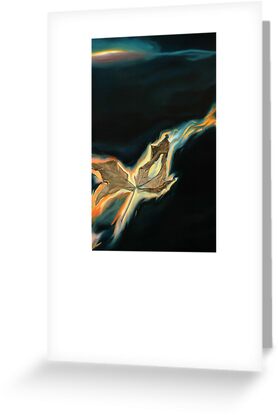 Title of the above: Pilgrim
oil on canvas (Detail)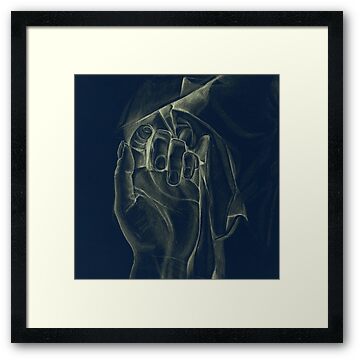 Title of the above: But its written in the starlight and every line on your palm.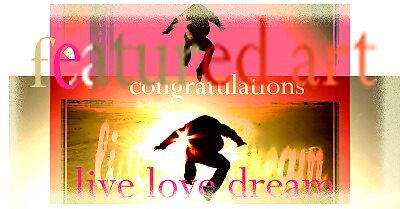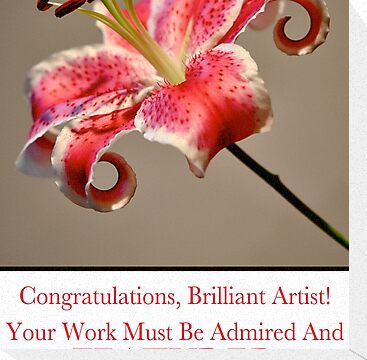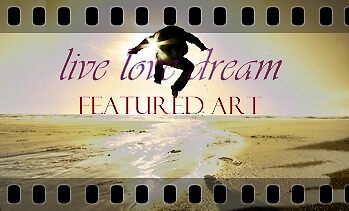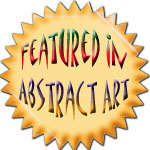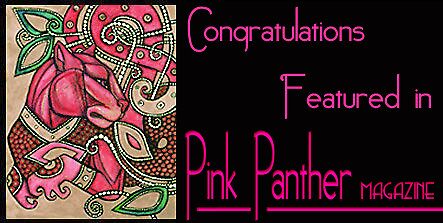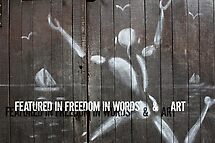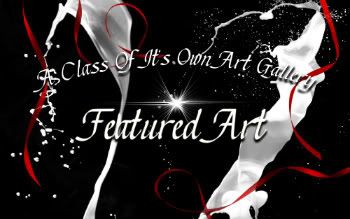 Quotes i like:
'Poetry is the journal of the sea animal living on land, wanting to fly in the air. Poetry is a search for syllables to shoot at the barriers of the unknown and unknowable. Poetry is a phantom script telling how rainbows are made and why they go away.' – Carl Sandburg
'If you were merely to glance at a piece of rock,
It would turn in to a jewel if you so desired.
Slave of gold, dont measure youself by gold,
It was your glance that turned it into gold'
- Muhammad Iqbal
'All that we have taken to be substance is only Shadow…..the outer man is the ghost…' – Lafcadio Hearn
'Suns yeild up their ghosts of flames, but out of their graves new suns rush into being' – Lafcadio Hearn
'The sound of rain needs no translation' – Alan Watts
'Instead of writing a rhyme I'd rather be one' – Chemical Brothers
'she kissed
as if she
alone
could forge
the signiture of the sun' – Saul Williams
'The slow motion moves me
The monologue means nothing to me' – Elliot Smith
AND FOR ANYONE WHO CAN BE BOTHERED TO SCROLL DOWN TO THE BOTTOM OF THIS PAGE (NOT MANY I SUSPECT) THIS IS MY LYRICS JIGSAW :)
WHO DARES TO KNOW FOREVER AND HOW STRANGE IS THE CHANGE FROM MAJOR TO MINOR AND SHE CRIES TO THE CLIKING OF TIME, CHANGE YOUR HEART, OPEN YOU EYES LOOK UP TO THE SKY AND SEE, CAN YOU SEE? LIVING IS EASY WITH EYES CLOSED MISUNDERSTANDING ALL YOU SEE, PURPLE HAZE ALL IN MY BRAIN, LATELY THINGS JUST DON'T SEEM THE SAME ACTING FUNNY AND I DON'T KNOW WHY EXCUSE ME WHILE I KISS THE SKY, HIS HEART WAS A PURPLE CASTLE WITHIN THE SELF MADE EMPIRE OF HIS SOUL THREADED WITH GHOSTLY WHISPERS OF DREAMS AND DEAD SOULS ROARED HIS OWN NAME TO THE FOUR WINDS, AND THE KILLING MOON, WE WALKED AROUND TILL THE MOON GOT FULL LIKE A PLATE, A SHADE ON THE MIND THERE PASSES AS WHEN ON NOON A CLOUD THE MIGHTY SUN ENCLOSES, THE WIND BLEW AN INNVOCATION I FELL ASLEEP AT THE GATE AND I NEVER STEPPED ON THE CRACKS COS I THOUGHT I'D HURT MY MOTHER AND I COULDN'T WAKE FROM THE NIGHTMARE THAT SUCKED ME IN A ND PULLED ME UNDER, THAT WAS SO REAL, I CAN HEAR A LARK SOMEWHERE BEGIN TO SING, WHAT HAPPENED TO THE VERSE OF FIRE? I'M A ROMAN CANDLE MY HEAD IS FULL OF FLAMES HEAVEN SEND HELL AWAY NO ONE SINGS LIKE YOU ANYMORE, HE'S THE ONE WHO LIKES ALL OUR PRETTY SONGS AND HE LIES TO SING ALONG AND HE LIKES TO SHOOT HIS GUN BUT HE DON'T KNOW WHAT IT MEANS, SPRING IS HERE AGAIN, REPRODUCTIVE GLANDS, BRUISES ON THE FRUIT, TENDER AGE IN BLOOM, THE SUMMER INHALED AND HELD ITS BREATH TOO LONG, THE WINTER LOOKED THE SAME AS IF IT NEVER HAD GONE, AND THROUGH AN OPEN WINDOW WHERE NO CURTAIN HUNG, I SAW YOU…. I SAW YOU….ONE BEGINS TO READ BETWEEN THE PAGES OF A BOOK, THE SHAPE OF SLEEPY MUSIC AND SUDDENLY YOUR'E HOOKED, WALKING BACK TO YOU WAS THE HARDEST THING I COULD DO, THROUGH FIELDS OF DESTRUCTION BAPTISMS OF FIRE THESE MIST COVERED MOUNTAINS…STROLLING THE HILLS OVER LOOKING THE SHORE, I REALISE I'VE BEEN HERE BEFORE, THE SHADOW IN THE MIST COULD HAVE BEEN ANYONE, BUT I SAW YOU… A KIND OF DREAM THERE'S A FOG ALONG THE HORIZON A STRANGE GLOW IN THE SKY AND NOBODY SEEMS TO KNOW WHERE YOU GO, WHAT DOES IT SHOW AND WHAT DOES IT MEAN PERHAPS THE DRAEM IS DREAMING US PERHAPS THE DREAM IS DREAMING US SOARING WITH THE SEAGULLS PERHAPS THE DREAM IS DREAMING US ASTRIDE THE BACKS OF EAGLES THESE MIST COVERED MOUNTAINS ARE A HOME NOW FOR ME, BUT MY HOME IS THE LOWLANDS AND ALWAYS WILL BE, SOMEDAY YOU'LL RETURN TO YOUR VALLEYS AND YOUR FARMS, LET ME TAKE YOU DOWN COS I'M GOING TO STRAWBERRY FIELDS NOTHING IS REAL AND NOTHING TO GET HUNG ABOUT, STRAWBERRY FIELDS FOREVER, BUT ITS WRITTEN IN THE STARLIGHT AND EVERY LINE ON YOUR PALM, RUNS THROUGH ALL RIVERS OF LIFE, AND WE HAVE JUST ONE WORLD BUT WE LIVE IN DIFFERENT ONES, SHE SAID 'EVERYTHING WE ARE IS, ETERNALLY WITH US, THERE IS NO HISTORY, EVERYTHING WE ARE IS ETERNALLY WITH US AND I HAVE ALWAYS KNOWN. SO TIRED OF THE STRAIGHT LINES, SO TIRED OF PLAYING WITH THIS BOW AND ARROW SO STEP AWAY FROM THE EDGE STEP AWAY FROM THIS EARTH BACK AWAY COMEBACK AWAY I AM HERE AND I WILL BE FOREVER AND EVER, AND I KNOW. GIVE ME TWO REASONS WHY I OUGHT TO STAY, PEOPLE SO BUSY MAKE ME FEEL DIZZY. I'M SO HIGH I CAN HEAR HEAVEN ANOTHER ONE WHO BELIEVES ANOTHER ONE WHO DECIEVES, SO YOU THINK YOU CAN TELL, HEAVEN FROM HELL? A SMILE FROM A VEIL? SHE SAID THAT WE'RE ALL BLINDED BY OUR OWN VISION AND THAT WE THINK OUR EYES ARE OPEN! CAN YOU SEE? MUCH TOO BLIND TO SEE THE DAMAGE HE'S DONE BUT ITS NEVER OVER SHE'S THE TEAR THAT HANGS INSIDE MY SOUL FOREVER ITS NEVER OVER, THERE'S A CHILD SITTING NEAR HER TWIN, THE PICTURES GO WILD WITH A RUSH OF WIND WITH HER HEAD IN HER HANDS AND YOUR TEARS SCATTERED AROUND THE WORLD, FOREVER, WITH YOUR EYES TO THE GROUND AND YOUR WORLD SPINNING ROUND FOREVER, I REMEMBER YOU, ALL NIGHT LONG I DREAM OF THE DAY, WHEN IT COMES AROUND IT'S TAKEN AWAY, AND YOU RUN AND YOU RUN TO CATCH UP WITH THE SUN BUT ITS SINKING RACING AROUND TO COME UP BEHIND YOU AGAIN, DONE DONE ON TO THE NEXT ONE, DONE DONE ON TO THE NEXT ONE LIKE A SOUND YOU HEAR THAT LINGERS IN YOUR EAR THAT YOU CANT FORGET FROM SUNRISE TILL SUNSET, BEAUTIFUL IS EMPTY BEAUTIFUL IS FREE, BEAUTIFUL LOVES NO ONE, BEAUTIFUL STRIPPED ME, SHE TOLD ME WHERE I'M GOING AND ITS FAR AWAY FROM HOME, I GUESS I'LL GO THERE ON MY OWN COS IF THE FACE INSIDE CANT SEE THE LIGHT I KNOW I'LL HAVE TO WALK ALONE, AND IF I WALK ALONE TO THE OTHER SIDE I KNOW THAT I MIGHT NOT MAKE IT HOME, AGAIN I STAND, LORD GOD I STAND AGAINST THE FACELESS MAN, TAKE YOUR FATHERS CROSS GENTLY FROM THE WALL WITH THE SHADOW REMAINING, NEXT TIME I SEE THIS FACE I'LL SAY, I CHOSE TO LIVE FOR ALWAYS SO WONT YOU COME INSIDE AND NEVER GO AWAY, DIRTY OLD RIVER MUST YOU KEEP ROLLING, FLOWING IN TO THE NIGHT, SOMETIMES WHEN THIS PLACE GETS KINDA EMPTY, THE SOUND OF THEIR BREATH FADES WITH THE LIGHTS I THINK ABOUT THE LOVELESS FACSINATION UNDER THE MILKY WAY TONIGHT, WISH I KNEW WHAT YOU WERE LOOKING FOR MIGHT HAVE KNOWN WHAT YOU WOULD FIND AND ITS SOMETHING QUITE PECULIAR SOMETHING SHIMMERING AND WHITE, IT LEADS YOU HERE DISPITE YOUR DESTINATION UNDER THE MILKY WAY TONIGHT I WANTED TO BE WITH YOU ALONE AND TALK ABOUT THE WEATHER BUT TRADITIONS I CAN TRACE AGAINST THE CHILD IN YOUR FACE WONT SECAPE MY ATTENTION, SO DON'T GO TO HER LIKE THE OTHERS BEFORE WITH SOME WORN OUT LINE FROM A FILM THAT YOU SAW, I CAN SEE A LONG WAY DOWN, HAVENT HAD THE TIME TO GROW, NOW THE FIRE BURNT DOWN LOW I'M LYING IN THE AFTER GLOW, LIVING IN YOUR AFETR FLOW, BECAUSE YOUR CANDLE BURNS TOO BRIGHT WELL I ALMOST FORGOT IT WAS TWILIGHT, I DID MY BEST TO KEEP MY SMILE, TELL YOUR SINGING EYES AND FINGER THERE IS FREEDOM WITHIN THERE IS FREEDOM WITHOUT THERES A BATTLE AHEAD MANY BATTLES ARE LOST BUT YOU'LL NEVER SEE THE END OF THE ROAD WHILE YOU'RE TRAVELLING WITH ME AND I DON'T REALLY CARE WHO FOLLOWS ME THERE BUT I'LL BURN EVERY BRIDGE THAT I CROSS, DON'T DREAM ITS OVER THEY COME TO BUILD A WALL BETWEEN US HOW'S YOUR FAITH THESE DAYS FATHER? THERE'S A FIRE BETWEEN US SO WHERE IS YOUR GOD? AFTER ALL ITS JUST ANOTHER BRICK IN THE WALL JUST ANOTHER BRICK IN THE WALL, WELL I CANT GET THE DEVIL OUTSIDE OF ME, HEY I DON'T LIVE I JUST BREATHE AND I'LL NEVER GET THE DEVIL OUTSIDE OF ME, WELL I DON'T GET ALL THE GOOD THINGS YOU SAID I'D SEE AND I DON'T SEE THE LIGHT SURROUNDING ME, AND I SEE RED EACH TIME YOU SAY ALL THE GOOD THINGS THAT HAVE COME MY WAY, WELL I DON'T KNOW YOU AND YOU DON'T KNOW ME, I KNOW WHAT I WANT AND WHAT I CAN BE AND I'LL NEVER GET THE DEVIL OUTSIDE OF ME. YOU SAY TO ME 'BEWARE OF SATAN' BUT TELL ME WHO NURTUTED HIM? WHAT A CRAZY WORLD, THE PROPHET OF PEACE WAS KILLED BY A BULLET. WHAT CAN SAVE US FROM SPREADING THE BLIGHT NEVER WIDENING CIRCLES? THE ONLY DEVILS IN THE WORLD ARE THOSE RUNNING AROUND IN OUR OWN HEARTS, AND THAT'S WHERE ALL THE BATTLES SHOULD BE FOUGHT…..AN EYE FOR AN EYE WILL MAKE THE WHOLE WORLD BLIND. THE DUST HAS FINALLY SETTLED ON THE FIELD OF HUMAN CLAY, JUST ENOUGH LIGHT HAS SHOW THROUGH TO TELL THE NIGHT FROM THE DAY, NO TIES TO BIND ME NO REASON TO REMAIN MOVING JUST KEEP MOVING, NOW I'M TO CRAWL THROUGH THE CURVES AND FOLDS OF THE HUMAN MIND AND WE'RE IN A WORLD OF MARCHING SOLDIERS AND WHO AM, I EVERYDAY THE DREAMERS DIE, SEE WHATS ON THE OTHERSIDE, SET ME ALIGHT WE'LL PUNCH A WHOLE RIGHT THROUGH THE SKY, I GET THE FEELING YOU'RE NOT ORDINARY, I'D LIKE TO PUSH YOU FURTHER INTO MY STREAM, THE BACK OF EVERY HEAD HOLD SOMETHING OBSCENE, I REMEMBER YOU, ITS LATE IN THE DAY AND IM THINKING OF YOU, THE THINGS THAT YOU SAY, SO LONG, SO LONG FROM ME, I SLEEP ON THE ROAD, DREAM OF A SOUND COMING MY WAY, AND HOW STRANGE IS THE CHANGE FROM MAJOR TO MINOR, I SPENT A DAY BY THE RIVER, IT WAS QUIET AND THE WIND STOOD STILL, I SPENT SOME TIME WITH NATURE TO REMIND ME OF ALL THATS REAL,, ITS FUNNY HOW SILENCE SPEAKS SOMETIMES WHEN YOUR ALONE AND REMEMBER THAT YOU FEEL, AND DONT SAY YOU'VE NEVER BEEN TOLD, I'LL BE WITH YOU TILL YOU GROW OLD, TILL I'M IN THE GROUND AND I'M COLD, MOVING FORWARDS TO GO BACK WHERE I BELONG, WELL IF YOU JUST CLOSE YOUR EYES AND IMAGINE EVERYTHINGS ALRIGHT, BUT DO NOT HIDE YOUR TEARS BECAUSE THEY WERE SENT TO WASH AWAY THIOSE YEARS,…AND SHE WEEPS ON MY ARM WALKING TO THE BRIGHT LIGHT IN SORROW, OH DRINK A BIT OF WINE WE BOTH MIGHT GO TOMORROW AND REMEMBER THAT YOU FEEL,, ITS ONE MORE BEER AND I DONT HEAR YOU ANY MORE, ITS FOUR O'CLOCK IN THE MORNING DAMN IT LISTEN TO ME GOOD! I;M SLEEPING WITH MYSELF TONIGHT, SAVED IN TIME THANK GOD THAT MUSIC'S STILL ALIVE, THIS SLEEP RISES LIKE THE TIDE, WHISPERS TO MY FINGERS AND SHYS AWAY BEFORE REACHING MY EARS, THE SHADOWS HAVE DISSOLVED AND CRAWLED ACROSS THE WALL, SPOTLIGHT VISON PIERCES THE HEART OF DARKLIGHT AND MAKES HER BLEED AGAIN, MAKES HER DREAM AND DIE AGAIN, DRIFT DREAM WALKING TAKES DEEP BREATHS BEFORE DANCING IN SWEET HARMONY IN CHOICELESS AWARENESS, RESTING HEART AND RESTING HEAD BECOMES THE PATTERN, BECOMES THAT SHADOW BECOMES THE MIST BECOMES THE INTOXICATING FLOOD AND IS SWALLOWED WHOLE BY CHOICELESS AWARNESS, IMAGINE…IMAGINE ALL THE PEOPLE SHARING ALL THE WORLD IMAGINE ALL THE PEOPLE LIVING LIFE IN PEACE, YOU MAY THINK THAT I'M A DREAMER BUT IM NOT THE ONLY ONE, FADE OUT, FADE OUT AGAIN, I WROTE MY WILL ACROSS THE SKY IN THE STARS, ALL MY BLOOD FOR HER SMILES, BUT WHO CAN HOLD LIFE? THE STARS CLAIM IT THEY CALL IT TO THE SKY, INVITE IT TO NEW WORLDS, TO THE LIGHT OF NEW DAWNS, IT BREAKS, THE KNOT OF MEMORY AND RUNS FREE ALONG UNIVERSAL TRACKS. MY ENTIRE BEING IS A MEANING SEALED, I CANNOT ABIDE THE LOOKS OF WORD SPINNERS, I CANNOT BE CALLED FREE OR PRE-DETERMINED, FOR I AM LIVING CLAY AND FOREVER CHANGING, I REMEMBER YOU, TO ME YOU'RE STRANGE AND YOUR BEAUTIFUL, …I WAS DREAMING OF THE PAST AND MY HEART WAS BEATING FAST,, I SEE YOU FACE AND I'VE ALWAYS KNOWN, NO ONE CAN TEACH YOU THIS AND NO ONE WILL, YOU CAN'T READ IT IN ANY BOOK, ITS NOT WRITTEN IN ANY SCRIPTURE, LOOK OR MEASURE AND IT CHANGES, SEEMS ONLY TO BE WHAT YOU THINK IT IS, ANOTHER FINITE STEP TO SELF DECEPTION, AS LONG AS THEY GAZE ON WATERLOO SUNSET HEY ARE IN PARADISE,..SLAVE OF GOLD DO NOT MEASURE YOUR SELF BY GOLD, IT WAS YOUR GLANCE THAT TURNED IT IN TO GOLD, PEARL FISHERS DIVE FOR PEARLS, MERCHANTS SAIL THEIR SHIPS WHILE CHILDREN GATHER PEBBLES AND SCATTER THEM AGAIN, THEY SEEK NOT FOR HIDDEN TREASURES, THEY KNOW NOT HOW TO CAST NETS tHE SLOW MOTION MOVES ME, THEMONOLOGUE MEANS NOTHING TO ME, EYES LOCKED AN SHINING, CAN'T YOU TELL ME WHATS HAPPENING, WHY WOULD YOU WANT ANY OTHER, WHEN YOU'RE A WORLD WITHIN A WORLD..THOU NEVER CANST SEE ME WITH THESE MORTAL EYES…I DONT KNOW YOUR LANGUAGE BUT I HEAR YOUR MELODY, IT MOVES WITH THE RHYTHM THROUGH MY VEINS, IT BREATHES THROUGHT THE WALLS OF MY SKIN AND RUNS THROUGH ALL RIVERS OF LIFE, THERE'S A FLAMING RED HORIZON THAT SCREAMS OUR NAMES, AND SHE SAID EVERYTHING WE ARE IS ETERNALLY WITH US, AND I HAVE ALWAS KNOWN…KNOW THAT THELIGHT DOES NOT SLEEP, KNOW THAT THE LIGHT WILL NEVER SLEEP, LOOKING ON SHE SINGS THE SONGS, THE WORDS SHE KNOWS THE TUNE SHE HUMS, I LOVE THE WAY YOU DREAM, I LIKE A GERSHWIN TUNE HOW ABOUT YOU? i HEAR THE SOUND OF DRUMS ON A MELODY CALLING ME TO RETURN, WELL I FEEL THE TIME HAS COME WITH THE MELODY…IM THINKING OF THE DAYS, I BLESS THE LIGHT THAT SHINES ON YOU, BELIEVE ME, AND THOUGH YOU'RE GONE YOU'RE WITH ME EVERY SINGLE DAY BELIEVE ME….I WISH TODAY COULD BE TOMORROW, THE NIGHT IS DARK, IT JUST BRINGS SORROW, AND THROUGH THE SORROW ALL THROUGH OUR SPLENDOUR, DONT TAKE OFFENCE AT MY INNUENDO, SURRENDER YOUR EGO, BE FREE, FOR ON SURRENDER FOLLOWS PEACE. CAN YOU SEE?