This is the result of my bundle of papers hanging out in the rain, if only it had rained, for 3-4 months, the bundle was then unwrapped and the items used to create this crow.
this is the final result after several coats of shellac and the crow was then placed back in the spot that the papers/book had hung for all those months and posed for photos
It has a wire armiture, then some paper was glued over it.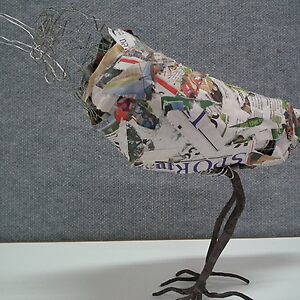 Disco crow – step 1 and 2
by scallyart
then black fabric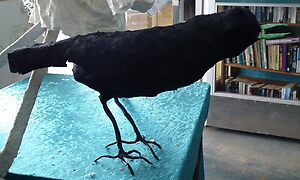 Disco crow – step 2
by scallyart
After that I used my pieces from my bundle to make the feathers, the little book and added all the other items from bundle. A piece of old bone was used for the beak.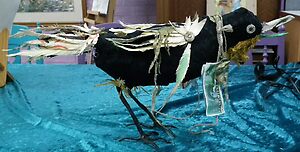 Disco crow – gaining some feathers
by scallyart
When it was finished several layers of shellac were painted over it to firm it up and give a more aged look.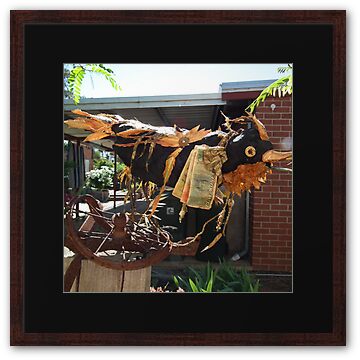 Disco crow – in garden
by scallyart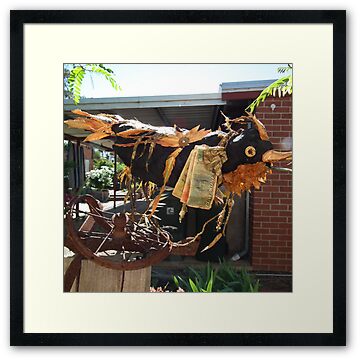 Disco crow – in garden
by scallyart

Disco Crow – this is where I started out in life
by scallyart