inspired by original photos taken in 2009 – 2010.
Sgt. Forrest Wells. Seen here with two members of the Afghanistan National Police and their converted Sanyo bus.
Thank you for your Service!
BY AGREEMENT WITH SGT.WELLS, HALF, 50%, OF ALL CARD & PRINT SALES WILL BE DONATED TO THE N.D. NATIONAL GUARD AND THE FARGO, ND VFW CHAPTER.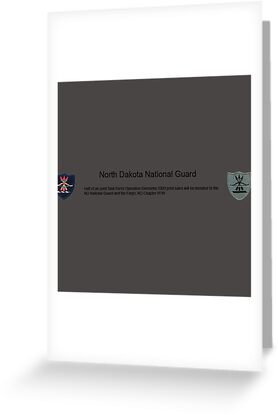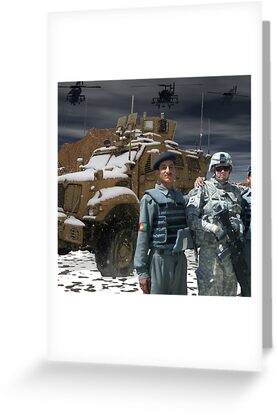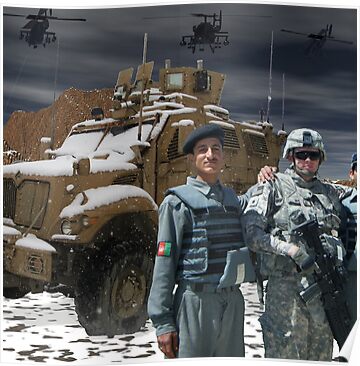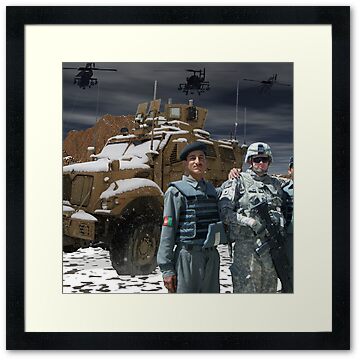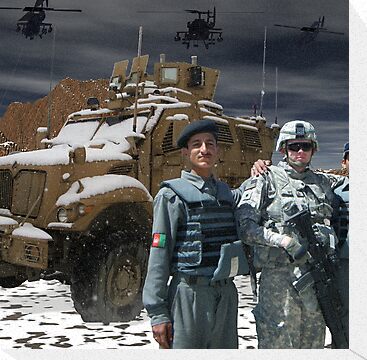 3dS & Bryce6.3 custom design, lighting and settings.
Post production text in PS CS2
Thanks for viewing.
Semper Fi
SAZ