My furry friend is going crazy with the yarn! Her favourite food is lemon pie with tuna, and love polka dots!
Hand drawn with Koh-I-Noor magic pencil and sepia ink on Canson cardstock.
This illo is my contribution for The Superheroes Alphabet Project
involving artists from the International Superheroes of Drawing, Illustration and World Domination group.
38 works including letters and numbers will join art exhibitions especially made for children!!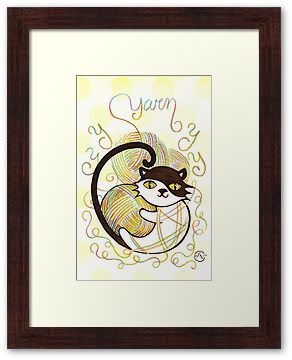 !