Feature artwork on Spotlight On Groups!
Just received the surprise! My work, "Jellyfish Girl & Goldfish", has been featured on "Spotlight On Groups" on the RedBubble Blog! Visit the post here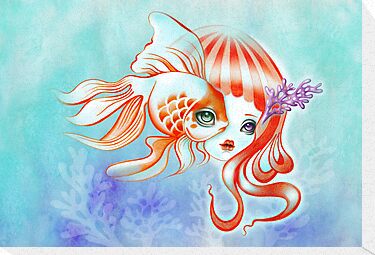 As a member of "Whimsical & Fanciful", the featured group, I feel so proud and happy to be included among such amazing artists!
"Whimsical & Fanciful," showcases those original images that have a sense of "play and imagination". The group's gallery is filled with charming, fantastical, imaginative and whimsical artworks, and is hosted by Thea (tatefox) and Marianna Tankelevich,
Please stop by (or join) the group here