Hi! I'm Sandra Vargas, the person behind the nickname Sandygrafik, a Peruvian born graphic designer and illustrator based in Roseville, CA.
My work is a combination of both traditional media and digital techniques. Each of my characters has been created with love and attention to details, giving them it's own personality with little stories behind them, making each of them so special and unique.
My big eyed girls and whimsical fauna are inspired by nature, story books and fairy tales. Part of my work is dark and eerie, inspired by the stories of Edgar A. Poe or the imagery of Tim Burton to name some of my favorites. On the other hand, my work is sweet and colorful, reminiscent of story books from my childhood and my playful inner child. My art takes me to a creative journey through a world of fantasy which I would like to share with you!
My creations are available in a large variety of fun products such as mugs, mouse pads, throw pillows, tote bags, magnets, jewelry boxes and much more! Just click on the links below:
Etsy Shop
Zazzle*
Society6
Imagekind
Artflakes
Follow me on Facebook
I accept commissions and custom orders upon request!
Check out my cartoon T-shirts, Stickers and more cool stuff!

♥ ♥ ♥ Copyright © Sandra Vargas 2009-2013
Sandra Vargas retains all rights to the images shown in this store. Any type of reproduction without permission is prohibited.
Featured in RedBubble's Home Page, January 26th 2012 ~ Hidden Garden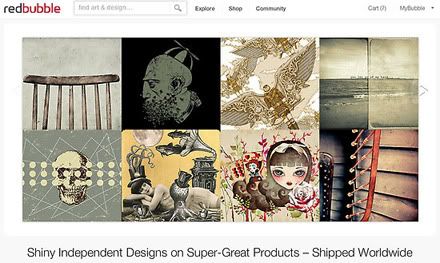 Featured in RedBubble's Home Page, November 28th 2011 ~ Jellyfish Boy

Featured in RedBubble's Home Page, 05/28/2011 ~ Little Red Capuccine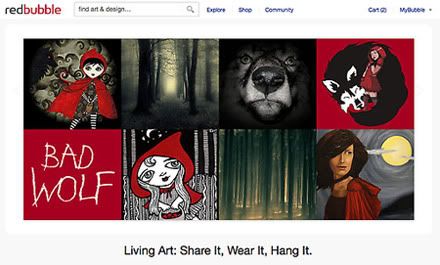 Featured in RedBubble Curated Series ~ Gothic Contrasts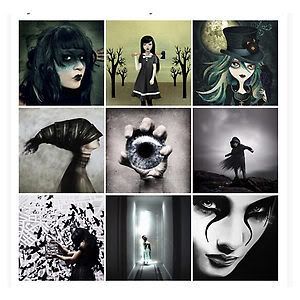 Feature Tee on RB's Home Page, December 5th 2010 ~ Coraleen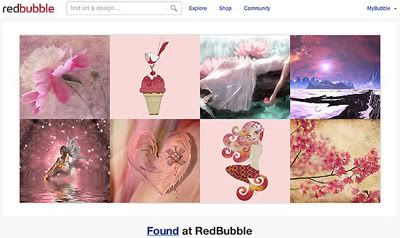 Featured T-shirt on RedBubble's Homepage, October 29th 2010 ~ Elphaba, The Wicked Witch of the West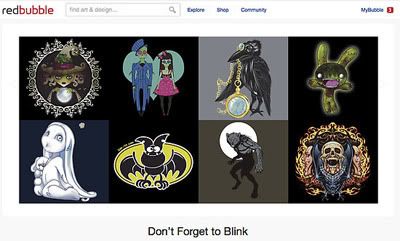 Featured Artwork on RB's Homepage, June 6th 2010 ~ Drawing Day ~ Fear

Featured Tee on RB's Homepage, May 11th 2010 ~ Green Worm T-shirt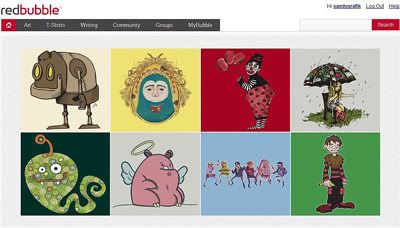 Featured Tee on RB's Homepage, April 19th 2010 ~ Muddy T-shirt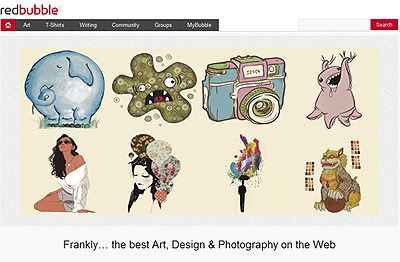 Featured Artwork in Inside Solo Magazine, Dec. 4th 2009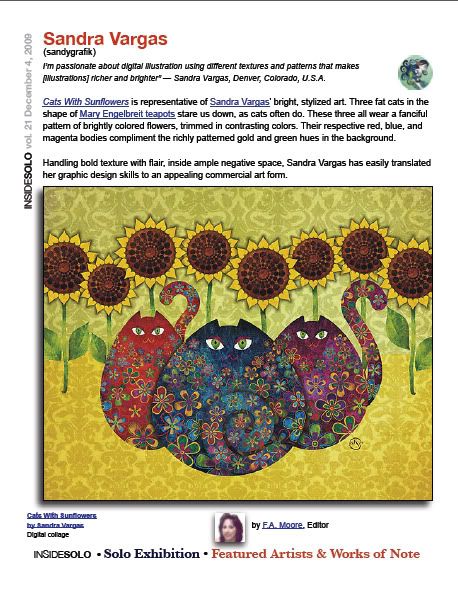 Featured Tee on RB's Homepage, Nov. 24th 2009 ~ Lady Hatter T-shirt