QUOTE: "If you don't like something change it, if you can't change it, change the way you think about it". Mary Engelbreit
Started with a large sheet of illustration board and randomly drew on it. Cut the illustration board in 6×6 squares. Hand stitched around the circle opening, (wrong side shows loose threads). The flower is showing from a lined up page behind it.
Printed quote on tissue paper and adhered with Golden's Gel Medium.
Scanned this page I created from my quote book with HP Scanjet G3110.
………………………………………………………………………………………………………………….
FEATURED IN THE Group OCT 22, 2012 – THANK YOU!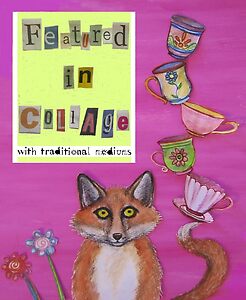 http://www.redbubble.com/groups/traditonal-coll...