MY BOOK OF FINE ART PHOTOGRAPHY
Went out recently (Sunday 10th April, 2011) with new friend and fellow Bubbler Irina Arcas, and had a fantastic time getting to know each other, swopping photographic stories, becoming rather "trigger happy" with our cameras, and ending up visiting the ruins of Kirkstall Abbey, Leeds, West Yorkshire, England, UK….
Kirkstall Abbey is a ruined Cistercian monastery in Kirkstall north-west of Leeds city centre in West Yorkshire. It is set in a public park on the north bank of the River Aire. It was founded c.1152. It was disestablished during the Dissolution of the Monasteries under the auspices of Henry VIII.
The picturesque ruins have been drawn and painted by artists such as J.M.W. Turner, Thomas Girtin and John Sell Cotman.
Kirkstall Abbey was acquired by Leeds Corporation as a gift from Colonel North and opened to the public in the late 19th century. The gatehouse became a museum.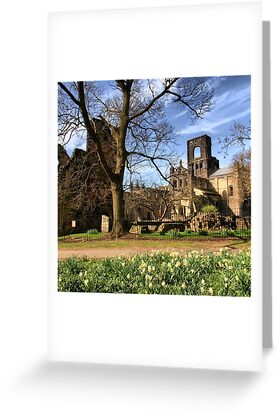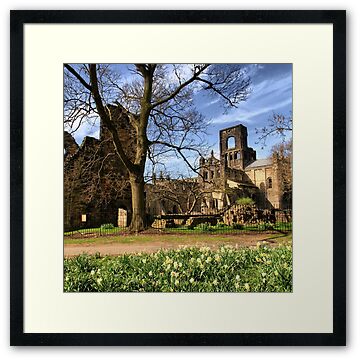 Sony A200.
Sony 11-18 Wide Angle lens.
1 x tripod file, duplicated, tonemapped, and tweaked, using Dynamic Photo HDR.