Fellow Bubbler Jacquik and I briefly called in at Granary Wharfe, Leeds, W Yorkshire, England, UK whilst on a whistle stop shoot to one or two other places on the outskirts of Leeds.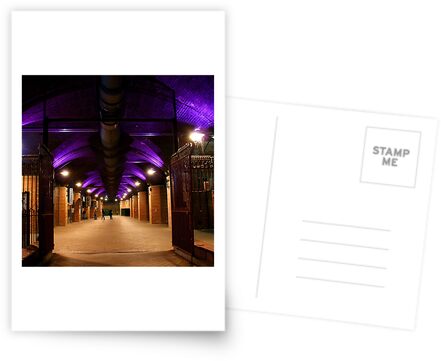 Neville Street & Dark Arches:
In 1864 most of the smaller railway companies had merged into larger companies and, in response to this, it was decided to build a station adjacent to the south side of Wellington Street. In 1866 construction commenced and the station was built upon arches which bridged the Leeds-Liverpool canal and a weir from the River Aire.
The building of the station led to the creation of the 'Dark Arches' on Dark Neville Street formed by effectively putting a roof across all of the existing arches. Over 18 million bricks were used during their construction, breaking records at the time. Although the arches appear to be part of one masonry structure, closer inspection reveals that it is a series of independent viaducts two or four tracks wide.

Sony A200.
Sony 18-70mm kit lens.
Edited using Photoshop 7.