Acrylic on canvas board 50 × 40 cm
500 views as of 25th Sept 2011
An abstract self portrait
Inspired by the song 'Mad world'
My translation of Leslie Gustafson I find it hard to take for the Sojie 14 exhibition.
I would like to say a big thank you to Leslie for allowing me to translate her beautiful work.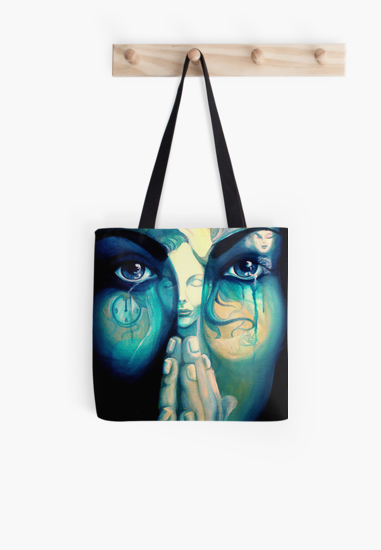 The dreams in which I'm dyin'
by Samantha Aplin
tote bag from only 20.33 USD


Traditional Art Honors
SoJie 14, October 2011


Collaborative Connection
3rd Place
SoJie 14, October 2011
Leslie's work was inspired by the song 'Mad World' and this also inspired the imagery in my painting.