BEST VIEWED LARGER
Monte Christo is reputed to be Australia's Most Haunted House with 9 resident ghosts – Enter if you dare !
Envisioned the grandest home of the regions landed gentry Monte Cristo succeeded to become the ultimate status symbol, like a castle in feudal Europe it was the center of local power and sat perched high on a hill so its lord could survey his realm from the second floor balcony. However it was still a farming property, the nucleus of Crawley family agricultural pursuits, and Mr Crawley wasn't above getting his hands dirty.
No price was spared in its construction, built of sandstock bricks fired on site and laid on a drystone foundation, in over a century not a single crack has appeared. Downstairs walls are 18" thick, the upper 9" and both made of solid brick, the ceilings are 12 feet high, upstairs constructed of cypress pine, milled locally, and downstairs lath and plaster.
Junee was the location of the latest RED BUBBLE RUMBLE
Technique: HDR 5 Bracketted exposures, tonemapped in Photomatix, then merged in Photoshop Elements 9.0
Equipment: Nikon D300, Nikon 19-70mm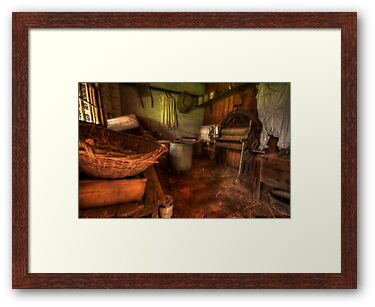 SPECIAL ORDERS – If you want a larger size Canvas Work than what is available through Red Bubble Contact Me direct and we can negotiate size and costs All My Works are available in different media at special costs
© Copyright 2012 Philip Johnson Photography, All Rights Reserved
HELP US CONVINCE RED BUBBLE TO IMPROVE VIEWING SIZES OF ALL IMAGES INCLUDING PANORAMICS
VOTE to provide better viewing of large images HERE: