BEST VIEWED LARGER
Built around 1865 for £4 by Louis Beyer
This shot taken on my recent road trip to the west of our state, this is one of the surving buildings in the historic goldfields township.
In 1872 what was, at the time, the world's largest specimen of reef gold – the 'Holtermann's Nugget', weighing 285 kg and measured 150 cm by 66 cm with an average thickness of 10 cm.
After this the town grew to over 8000 people, making it one of NSW's largest inland towns with a kilometer plus of shops, five banks, two newspapers, a brewery, 27 hotels – all doing well – now the Royal Hotel (1872) is the only one remaining
Equipment: Nikon D300, Nikon 18-70mm
Technique: HDR 20 Bracketted Exposures shot in brackets of 5 exposures, tonemapped in Photomatix 4.0, merged in photoshop.
© Copyright 2010 Philip Johnson Photography, All Rights Reserved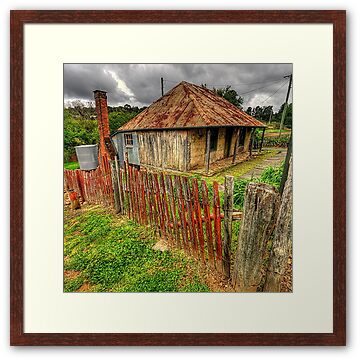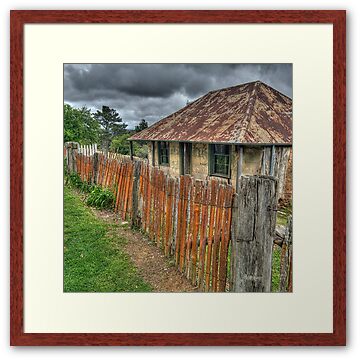 Go To State Library of NSW To See the building in it's hey day"HERE":http://acms.sl.nsw.gov.au/item/itemPopLarger.as...: