BEST VIEWED LARGER
Blast Furnace Park is a monument to Lithgow's industrial history. It was here that the first iron and steel were cast in Australia. William Sandford
established the blast furnace in 1886 and it continued production until 1928 when the entire industry was move to Port Kembla.
The site has now been developed as a park around the remains of the pump house and the furnace foundations.
Equipment: Nikon D300 , Sigma 10-20mm lens
Technique: HDR 25 Exposures (3 Sets of 5 Exposures,) tonemapped with Photomatix, and adjusted in Capture NX
I used the panoramic technique of 25 exposures to capture the dimensions of the subject
© Copyright 2010 Philip Johnson Photography, All Rights Reserved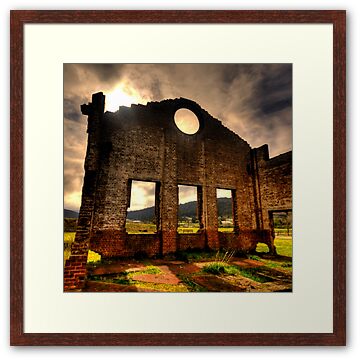 See Also