BEST VIEWED LARGER
A little experiment using panoramic techniques
.One of my most popular images is this staircase, it is in the Queen Victoria Building , one of the treasures of Sydney. recently the has been a large amount of restoration work been carried out so I decided to do a return visit to checkout the new paintwork.
This is the result , the grand staircase.
Equipment : Nikon D300 , Sigma 10-20mm lens, shot handheld.
Technique: HDR 5 Bracketted exposures, tonemapped in Photomatix , small adjustment in Capture NX
See Also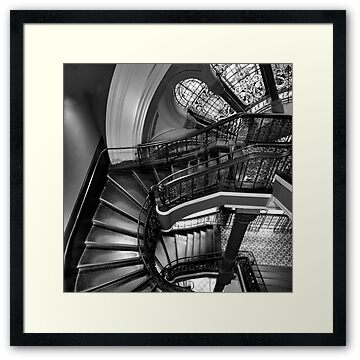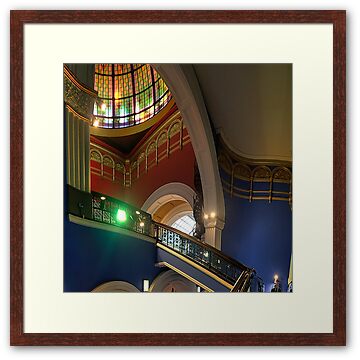 See Also
Off The Rails: