BEST VIEWED LARGER
it's a shame our beaches are crowded, lol, but isnt it great as a photographer to be blessed with a magnificenr sky and throw in light
Warriewood Beach is located on Sydney's glorious Northern Beaches, a short 30 Kilometres north of Sydneys CBD is what seems a endless stretch of magnificent beaches.
Surf,swim , relax sip a cold drink picnic or just settle down for a meal, watch the sunrise and the sunset. This shot was taken early morning with a magnificent sky light its a hardlife but this is a few minutes from my home.
So if you visit Sydney don't forget these beaches and scenery are yours to enjoy.
Technique: HDR 35 Raw exposures , bracketted in 7 groups of 5 exposures .
The first group of 5 bracketted exposures was tonemapped in Photomatix Pro to form one 35mb tiff file. This process was repeated a further 6 times to form 7 × 35mb tiff files total.
All 7 Tiff files were then merged using Photoshop Element in circular style to form one 295mb Panoramic Tiff file, this file was then saved and converted to a jpg file.
Both files were cleaned up in capture NX with a slight sharpen and contrast adjustment.
Equipment: Nikon D300, Nikon 18-70mm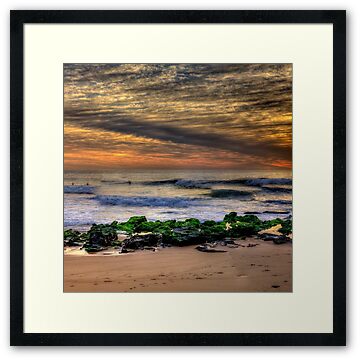 See Also
On The Edge: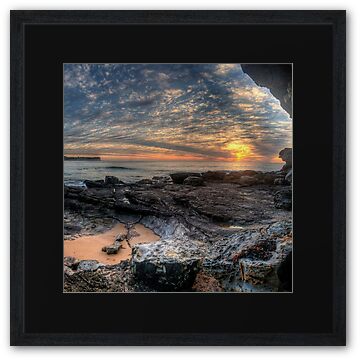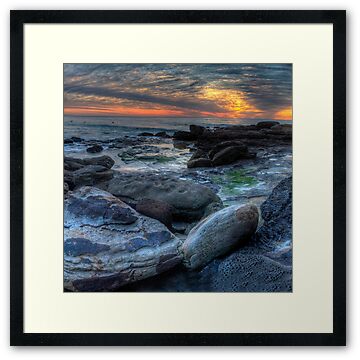 A Sky To Die For – Warriewood Beach, Sydney ( 35 Exposure HDR Panorama) – The HDR Experience: