THERES A LOT TO SEE _ BEST VIEWED LARGER
This shot was taken at dusk from Shipley Plateau overlooking the Kanimbla Valley.
The Greater Blue Mountains consists of 10,000 km2 of mostly forested landscape on a sandstone plateau extending 60 to 180 kilometres inland from central Sydney, New South Wales.
Description of place
The property includes very extensive areas of a wide range of eucalypt communities and large tracts of wilderness. The high wilderness quality of much of the Greater Blue Mountains constitutes a vital and highly significant contribution to its World Heritage value and has ensured the integrity of its ecosystems and the retention and protection of its heritage values.
The Greater Blue Mountains is an area of breathtaking views, rugged tablelands, sheer cliffs, deep, inaccessible valleys and swamps teeming with life. The unique plants and animals that live in this outstanding natural place relate an extraordinary story of Australia's antiquity, its diversity of life and its superlative beauty. This is the story of the evolution of Australia's unique eucalypt vegetation and its associated communities, plants and animals.
The property is comprised of eight protected areas in two blocks separated by a transportation and urban development corridor. These protected areas are the Blue Mountains, Wollemi, Yengo, Nattai, Kanangra-Boyd, Gardens of Stone and Thirlmere Lakes National Parks, and the Jenolan Karst Conservation Reserve.
The area is a deeply incised sandstone plateau rising from less than 100 metres above sea level to about 1300 metres at the highest point. There are basalt outcrops on the higher ridges. This plateau is thought to have enabled the survival of a rich diversity of plant and animal life by providing a refuge from climatic changes during recent geological history. It is particularly noted for its wide and balanced representation of eucalypt communities ranging from wet and dry sclerophyll to mallee heathlands, as well as localised swamps, wetlands, and grassland. One hundred and one species of eucalypts (over 14 per cent of the global total) occur in the Greater Blue Mountains. Twelve of these are believed to occur only in the Sydney sandstone region.
Technique: HDR 30 bracketted Exposures, processed in Photomatix 3.26 , Photodhop Elements and Capture NX
Equipment: Nikon D300, Nikon 18-200mm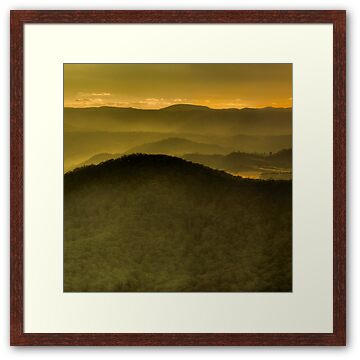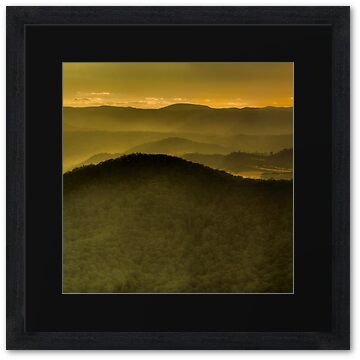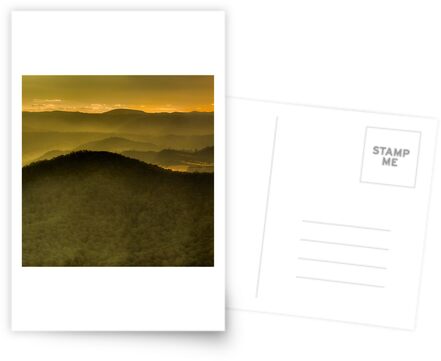 See Also
Last Rays Of Day: