BEST VIEWED LARGER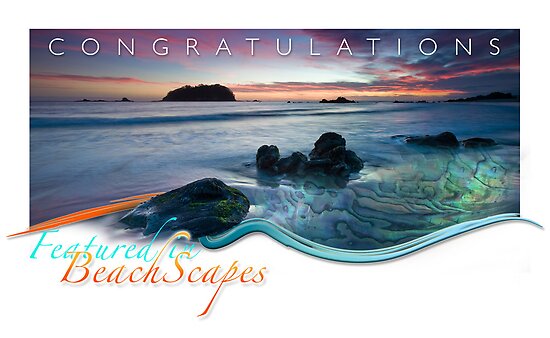 Located on the shores of Pittwater on Sydney's northern beaches is the secluded beach called "Paradise Beach."
It's not particularly big , but stunning views looking west produce WONDERFUL sunsets like this.
Sit on the wharf with a chilled glass of wine and watch the sky ignite.
The beach is around 33 kilometeres from the Sydney CBD and a million miles from care.
Explore the wonders of Sydney's northern beaches next time you visit.
Technique : HDR 20 Bracketted exposures shot in groups of 5, all groups processed in Photomatix 3.26 64 bit, creating 4 × 120mb Tiff Files, These files then merged in Photoshop Elements using a circular perspective, the final tiff sharpened in Capture NX
Equipment : Nikon D300 Sigma 10-20mm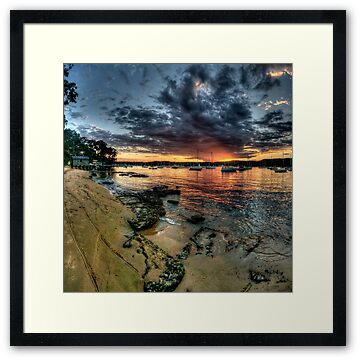 See Also