BEST VIEWED LARGER
Vivid Sydney once again features the spectacular illumination of the Sydney Opera House sails.
In 2009 over 200,000 Sydneysiders and visitors enjoyed Brian Eno's 'Lighting the Sails', and images of Eno's sails were seen by more than 60 million people worldwide.
This shot was taken from the oposite side of the harbour at McMahons Point
Technique: Single exposure 20 Seconds, the image then duplicated into 3 separate images and tonemapped in Photomatix, then sharpenned in Capture NX and cropped.
Equipment: Nikon D300, Nikon 18-200mm lens, Manfrotto Tripod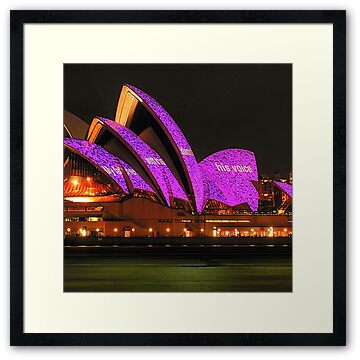 See Also
Vivid Sydney #1: