BEST VIEWED LARGER
Thanks for dropping in leaving comments and favouritings it is appreciated
Sometimes when I get up early for the sunrise or get out late to catch the sunset, I think we are students of the light always chasing it and hoping for clouds to highlight.
Well sometimes say thank you when you catch it, on this occasion all the conditions clicked.
Narrabeen Lakes is a tidal lake , about 25 kilometres from the Sydney CBD on sydney's northern beaches.
It has very little water traffic using motors so the surface is perfect for reflections
Equipment: Nikon D300,Nikon 18-200mm
Technique- hdr 5 Bracketted Images Photomatix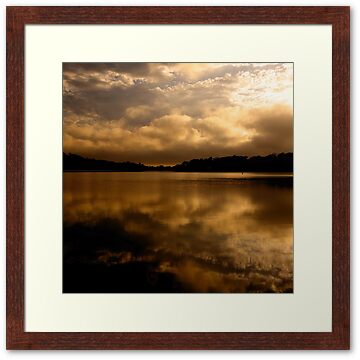 Latest Releases !