CLICK ON IMAGE BEST VIEWED LARGER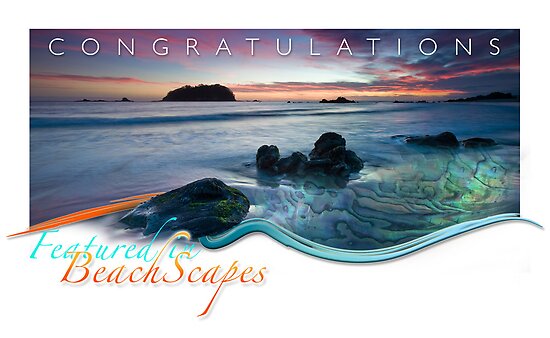 28 Favouriting 1091 Views as of 25th January 2011
thank you for your comments ,support and favouritings it is appreciated
This image was taken just after dawn on Sydneys Long Reef Aquatic Park, located on Sydney's Northern Beaches.
If you are visitig Sydney we have a wealth of pristine beaches within a short trip from the CBD , i recommend the Northern beaches there are many, it's where i call home
The Long Reef Aquatic Reserve was declared in May 1980 to protect inertial and sub tidal marine plants and animals
Long Reef Headland is located approximately 10km north of the entrance to Sydney Harbour. It is a tied island joined by a sandy spit to the former coastline. The 60 ha Aquatic Reserve includes several areas of sandy beaches and rocky foreshores.
The Reserve has been set aside for the protection of marine plants and invertebrates, therefore you can only observe. If you lift something to examine it, make sure that you put it back in the same place.
With the exception of Fin-Fish, you cannot collect or destroy and marine plants or animals. This includes the collection of empty shells and dead plants or animals
Equipment: Nikon D300 Sigma 10-20mm lens, Manfrotto Tripod, No filters
Technique: HDR,5 bracketted exposure, processed using Photomatix 3.2, Capture NX for slight sharpen
© Copyright 2010 Philip Johnson Photography, All Rights Reserved