MUCH BETTER VIEWING EXPERIENCE VIEWED LARGER
18 SOLD Framed,Canvas and Matted Prints to unknown buyers
WINNER ART UNLIMITED PHOTOGRAPHIC PRIZE 2012
MY FIRST HOME PAGE FEATURE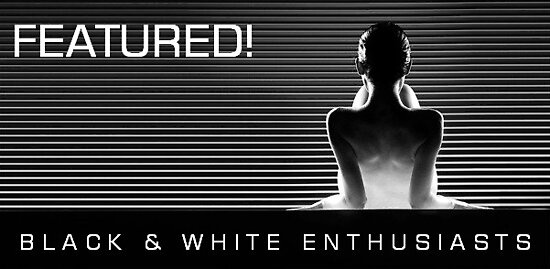 Sales: 18
Comments: 376
Favorites: 341
Views: 15868

Ming Myaskovsky Fine Art Award
for Excellence in Historical Preservation Photography
SoJie 5, July 2010
My tribute to MC Escher, thanks for all the feedback and support
Thanks for dropping in your viewings,comments and if i'm lucky FAVOURITES are greatly appreciated.
The Queen Victoria Building is currently undergoing a facelift at $37.5
million , one of the features is upgrading the paintwork to victorian period colours.
This image shows "The Grand Staircase* of Sydneys Grand Queen Victoria Building, and is an example of how grand old buildings can be restored and still be used as money making concerns, in this case a grand shopping experience
The Queen Victoria Building, now affectionately known as the QVB, was designed by George McRae and completed in 1898, replacing the original Sydney markets on the site. Built as a monument to the long reigning monarch, construction took place in dire times, as Sydney was in a severe recession. The elaborate Romanesque architecture was specially planned for the grand building so the Government could employ many out-of-work craftsmen – stonemasons, plasterers, and stained window artists – in a worthwhile project. Originally, a concert hall, coffee shops, offices, showrooms, warehouses and a wide variety of tradespeople, such as tailors, mercers, hairdressers and florists, were accommodated.
The QVB fills an entire city block bound by George, Market, York and Druitt Streets. The dominant feature is the mighty centre dome, consisting of an inner glass dome and an exterior copper- sheathed dome. Glorious stained glass windows and splendid
architecture endure throughout the building and an original 19th century staircase sits alongside the dome. Every detail has been faithfully restored, including arches, pillars, balustrades and the intricate tiled floors thus maintaining the integrity of the building.
The visual message of Sydney's coat of arms, on the cartwheel stained glass window, is that the beehive depicts business, the sailing ship – trade, and the dolphins – the harbour. Panel 1, on the left hand side, represents the Council of the City of Sydney, and symbols of architecture, while the letters I.G.B. on panel 3, on the right, represent Ipoh Gardens Berhad, the Malaysian company who restored the QVB.
The symbols are of property developers – the builders. The bottom central panel represents the heraldic symbol of a finished building and the joining of two hands denotes the fusing of two cultures. There are many interesting and charming exhibitions and attractions throughout the building, along with portraits of the Queen. There is also a letter from Queen Elizabeth II to the Citizens of Sydney to be opened and read by the Lord Mayor of Sydney in the year 2085. Outside the QVB, on Town Hall Place, facing The Town Hall are the Royal Wishing Well and Queen Victoria's statue.
© Copyright 2010 Philip Johnson Photography, All Rights Reserved
July 2010 Juried Invitational Exhibition
For More Information : http://www.ipoh.com.au/IPOH/QVB/me.get?site.sec...
Equipment – Nikon D300 Sigma 10-20mm lens
Technique : HDR 5 Bracketted images,photomatix 3.2,capture nx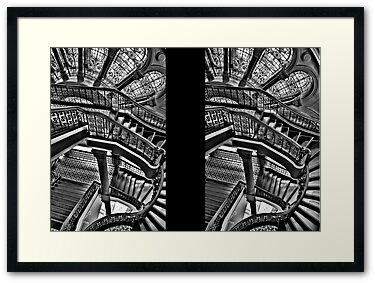 See Also