First of all I want to thank for your visit to my profile, and also I want to thanks Redbubble for giving this great platform for the writers and artists like me who love art, nature and photography,
I am not a professional photographer but photography is my passion, rather I would say art is my passion, or may be beauty is my passion which I found in each and every thing.
My Favorite Work
Portraits
Hosting Groups: Beautiful Eyes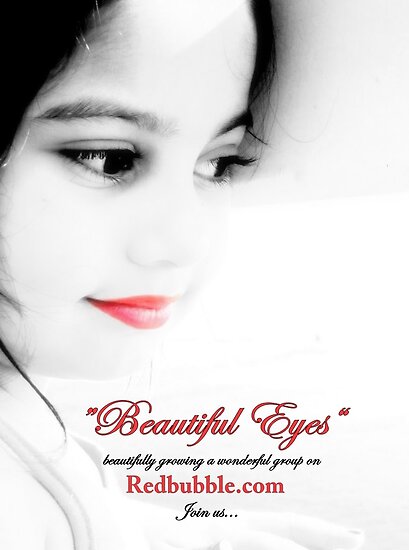 ………………..
…
…
…
……………. (¯`'·.¸(♥)¸.·'´¯) Beautiful Eyes (¯`'·.¸(♥)¸.·'´¯)…..Portrait (¯`'·.¸(♥)¸.·'´¯)……………….