Taken May 24, 2011 – North Bridgton, Maine
Canon Rebel XSi with Canon 100mm Macro Lens
===========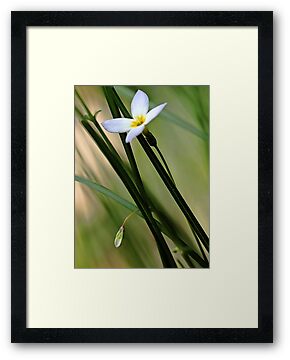 ===========
Houstonia caerulea L.
Azure bluet, Quaker-ladies, Bluets
Rubiaceae (Madder Family)
Synonyms: Hedyotis caerulea
USDA Symbol: HOCA4
USDA Native Status: Native to U.S.
This small, delicate perennial is found growing in compact tufts, 8 in. high. The plants may cover broad expanses. Tiny flowers are pale blue with yellow centers, tubular, four-lobed, solitary, and terminal. Spatula-shaped leaves occur in basal rosettes. Stem leaves are small and the stems are unbranched.
This lovely, delicate, flowering plant is often found in striking patches of light blue. The Star Violet (H. pusilla), to 4 (10 cm) high, has a tiny purple flower and occurs in fields and open woods from South Dakota east to Maryland and south to Florida and Texas. A tall southern species, 6-16 (15-40 cm) high, Large Houstonia (H. purpurea), has 3-5, ribbed, opposite, ovate leaves, and white or pink flowers. It occurs from Nebraska northeast to Maine and south to Florida and Texas. These and certain other Houstonia species have sometimes been placed in the genus Hedyotis.