Viewed 176 Times as of May 15, 2011
Taken May 15, 2010 – Bridgton, Maine
Canon Rebel Xsi with Canon 100mm Macro Lens
===========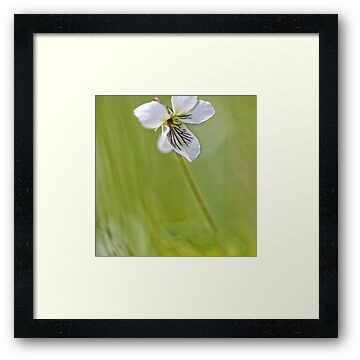 Sweet White Violet (Viola blanda Willd.)
Identification: Leaves basal and flowers located on separate stalks. Flowers white, fragrant, and with upper petals twisted at the apices. Leaves ovate to heart-shaped, basal indentation between leaf blade and leaf stalk narrow and deep.
Distribution: Southeastern Canada, southward to Iowa in the west and Georgia and Alabama and in the east.
Habitat: Sweet White Violet is found in woods.
Flowering period: April to May.
Similar Species: Sweet White Violet could be mistaken by for Northern White Violet or Kidney-leaved Violet. However the twisted apices of the upper flower petals are distinctive.