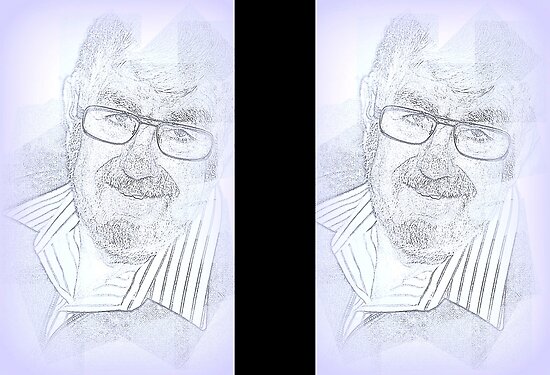 I'm overwhelmed by a lifetime of memories
All flooding in at once to be head of the queue
I see your eyes so deep with thought, tenderness, and laughter
Your mischievous grin, no one smarter nor more dedicated than you.
The adrenalin fix as you raced motor bikes through shrouds of dust
Gliding o'er clouds whilst below land appeared a mapped out scene
Jumping the waves as your boat skims water
Standing beside you I was your proud daughter
Then watching the footy you become part of that team,
As the umpie you reprimanded in rather loud reams
Then special times singing along with your music,
Piano accordion, harmonica, the organ
All gathered as one we'd sing out of tune
The closeness, the laughter, the intensity of games
Or sat round the table as you explained it again,
Your patience, Diagrams, the lectures remained
Your open heart, so generous to fault,
Your love of family, animals included
I picture you resting up against Bess,
Alone in the paddock Rusty's head on your chest
Or in your shed Mumma possum upon shoulder
As company arrived your need to go hide.
Your nose in a book devouring the pages
The reams of inventions created but never pursued
Tinkering with motors with the boys under bonnets
Turning a problem to resolution with whatever's at hand
My confidant who always had time
My hero in such a quiet re-assuring way
Independent, stubborn, so pig headed at times
You passed that one on down the line
So many qualities you possessed but never could see
I hope a fraction made it down to me
Your strength in adversity was one to acclaim
You earned your freedom, gone ahead, you pave the way
But here I am left behind,
Lost my Dad whom I cannot find
Until I look within myself,
There you live, will always dwell.
Rhonda. F. Taylor