Paper Round Series, Ink, Acrylic and Graphite Wash with an inscribed line on Langton 140lb/ 300 gm2 Rough Paper.
All the works in this series are based on going for a walk to get a newspaper and looking at my immediate environment. Using sketchbook or iphone camera to capture or write notes.
This is one of a series of cityscapes pieces that I have been producing as a translation of Elizabeth Bravo's photograph "Sunny Day".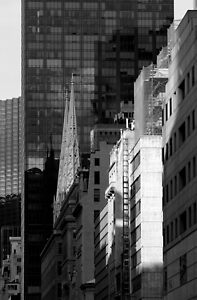 Sunny Day
by Elizabeth Bravo
The magical moment when the sun catches and highlights a particular aspect of the landscape.