Incredible, exciting news!
I recently had a phone call from the chairman of the Society for all Artists which left me completely speechless for several minutes, and tearful for several hours. I have received an award for my painting Cosmic Poppies and I am the SAA Amateur Artist of the Year 2012! This is the first time I have ever won anything and I still have to pinch myself to believe it!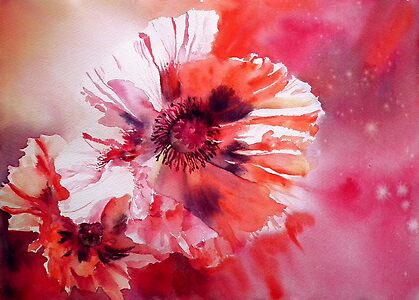 My painting will be in the SAA paint magazine in July with a short interview, and of course the other competition winners.