This is my card for the RedBubble Tarot upcoming collection of the major arcana.



Here is the meaning of the Tower card taken from "this website":
With Mars as its ruling planet, the Tower is a card about war, a war between the structures of lies and the lightning flash of truth. The Tower, as Wang points out, stands for "false concepts and institutions that we take for real." When the Querent gets this card, they can expect to be shaken up, to be blinded by a shocking revelation. It sometimes takes that to see a truth that one refuses to see. Or to bring down beliefs that are so well constructed. What's most important to remember is that the tearing down of this structure, however painful, makes room for something new to be built.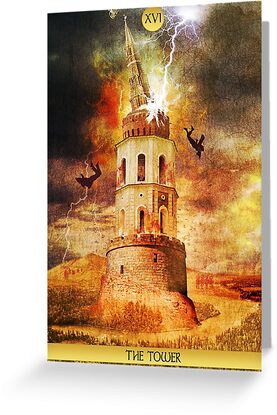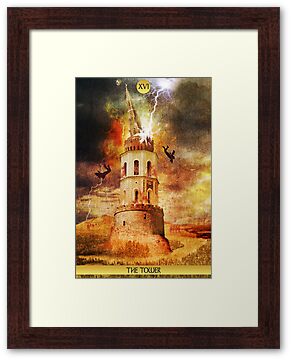 Detail: