Stephen Conroy Is Watching You
For those who don't know, Stephen Conroy is Australia's minister for broadband who wants to apply an internet filter to Australia's internet feed. This would put us in the illustrious company of countries like Iran and China. He is a fascist essentially and completely out of touch with reality.
Please download and sign the petition here.
A great opinion piece here.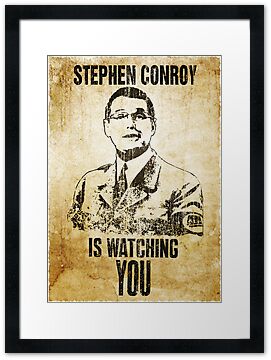 The idea is an adaptation of the Big Brother is Watching You from the book '1984'.
Also available on a t-shirt here.